Schools & the Children's Workforce
This page contains information for Schools, Colleges and Professionals across the wider Children's workforce. Online Safeguarding is a broad, often complex and continually developing area and for those who work with our Children and Young People, can seem an overwhelming challenge. 

The LSCB Online Safeguarding Strategy is therefore based around the four inter-related Strategic Objectives below (see Addressing Online Safety) which seek to provide a framework structure within which we can address the variety of Online Safety aspects in a structured and meaningful way.

This page will see regular updates to reflect new and recommended resources for colleagues across Schools and the Children's workforce so be sure to visit regularly.

The links below will take you to various sections of this page and don't forget to take a look at the News section at the bottom of the page for additional information.

◊ Addressing Online Safety  Advice and guidance around addressing Online Safety in School/College.

 

◊ Dates & Events   Details of various events, activities and dates for diaries.

◊ Supporting Resources  A variety of selected recommended resources to support progression

◊ Further Information & Support  Contact details for further enquiries, training support and specific advice/guidance

 
 
 
 
| | |
| --- | --- |
|   |   |
| Addressing Online Safety - how to approach? |   |
As highlighted within the Overview section, our recommended approach is based upon the original and widely-recognised PIES model and is therefore equally applicable when addressing provision within Schools, Colleges and other organisations. 

Why do we recommend this approach ?  As the Online Safety agenda covers an increasingly broad variety of aspects (e.g. policies, procedures, staff, pupils, infrastructure, learning, governors, social media, numerous risk areas (e.g. OCSE, Sexting, Bullying, Radicalisation, Gaming...)), by breaking down into discrete (albeit related) objectives often helps to provide colleagues with a useful framework from which to approach. 

To support this approach, the Supporting Resources identified below include a relevant Supporting Objective icon which reference which objective/s the resource can relate to.

 

Strategic Objective 1: Safer Management

To ensure the school/college/establishment has robust and effective policies, practices and procedures to safeguard C&YP against online safety risks.

Consider how Online Safety is managed within your setting - whilst not exhaustive, the items below are examples of typical areas to consider under the Safer Management Objective:

Responsibilities/Governance - lead person, Governor responsibilities
Online Safety Committee/Group - remit, membership, responsibilities/lead person, Pupil/Student engagement
Policies, practices and procedures - Online Safety Policy, Acceptable Use/Behaviour Agreements, Codes of Conduct/Professional Standards, Reporting/Escalation, Mobile technologies (School & individually owned)
Teaching and Learning - Curriculum development/opportunities, Good practice
Social Media / Online communication - School/College > Community Engagement
Image/Video management - School policy/guidelines, Parental expectations
Related Policies/Requirements (e.g. KCSIE, Safeguarding, National Curriculum, Prevent duty, Inspection)

The 'Making Sense of...KCSIE' guidance in the Supporting Resources section below provides useful information that will support this aspect.

 

 

Strategic Objective 2: Safer Access

To identify and promote technologies, tools and infrastructure services which appropriately support Online Safeguarding priorities for the School/College, C&YP and related stakeholders. 

Consider how items such as the establishment's technical tools and infrastructure can support the approach.  Ensuring the technical and non-technical systems contribute to and complement effective practice is a key component and may include areas such as: 

 

Connectivity (Broadband; WiFi; 3G/4G access)
System policies (passwords; e-mail;)
Staff, Pupil/Student, Visitor Use (usage agreements and requirements/expectations)
Data Protection (ICO compliance, data processing, asset management, risk management, cloud services)
Content Filtering & Monitoring Systems (Physical/Supervisory, Technical systems/Software-based, Pro-active/Re-active approaches)
Technical Security (Anti-virus & malware protection, backups & recovery, network resilience, physical security, network security, remote access)
Out-of-School supporting tools (Home broadband safety tools, 3G/4G mobile provider facilities, 'Friendly WiFi' Scheme)

 

 

Strategic Objective 3: Safer Learning

To promote and identify effective learning opportunities available to all stakeholders which recognise and address current and emerging Online Safeguarding risks for C&YP. 

Consider learning opportunities for all stakeholders (e.g. Pupils/Students, Staff, Governors, Parents/Carers and the wider Community) to raise awareness of potential risks and how to report and manage them.  Areas to consider include: 

Pupil/Student education
Curriculum delivery (discrete and cross-curricular)
Risk Areas (CSE, Bullying, Radicalisation/Extremism, Social Media, Inappropriate Content, Healthy Relationships, Online Gaming)
Resources (Core resources, Risk-specific)
Digital Literacy (Understanding risks, building resilience)
C&YP engagement (Pupil/Student concerns, informing delivery)
Staff training (discrete formal training, update arrangements)
Safeguarding integration
Governor education
Parental engagement
Community liaison
Reporting mechanisms

The Supporting Resources section below includes a Risk Area description (where applicable) suggesting which Risk Area each recommended resource may support.

 

Strategic Objective 4: Safer Standards

To promote and ensure appropriate monitoring and review practices are in place which ensure Online Safeguarding systems and procedures are effective and regularly audited.

This aspect closely links with each of the other objectives - consider how Online Safety is audited and reviewed within your setting.  Whilst not exhaustive, the items below are examples of typical areas to include under the Safer Standards Objective:

Monitoring and recording incidents
Incident reviews
Learning events/progression
Impact assessment (Policy, Practice and Procedures)
Information sharing and evaluation
Embedding good practice
Evidencing progression and actions

The highly recommended 360 Safe Self Review Tool in the Supporting Resources section below provides invaluable information that will support both this objective and informs Safer Management priorities.

 
 
 
 
 
 

Supporting Resources - where to start ?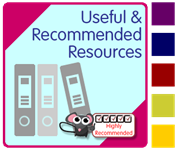 Resources
There are an enormous variety of Online Safety resources available and it is often highlighted that it is difficult to know which to use or where to start.  The items below have therefore been highlighted as a selection of recommended resources for colleagues, including (where applicable) useful indicators of which Risk Area they relate to and which of the above Objective/s they can support.
Note: All resources are freely available unless otherwise indicated.
 Resource

Description

Supporting Objective/s

 
 
 
 

LSCB Staying Safe Online over the Festive Season (School Bulletin Resource)

Many children and young people may receive gifts over the festive season such as Smartphones, Tablets and Gaming Consoles which allow them to connect online.  The resource below has been developed from the recent Focus On... item specifically to support school-based colleagues in supporting Parents & Carers with a ready-made newsletter item.  The resource can be amended to include the school's name and logo and sent home with pupils or uploaded onto the school's website.  The resource includes some useful considerations, supporting links and a number of handy tips to help children to stay safe online.

Download the resource from the link below or by clicking the icon on the left.

 

 
 
 
 

ThinkUKnow (TUK) - Live Streaming Resources #LiveSkills

Live streaming is an increasingly popular online activity for children and young people with apps such as Persicope, Musical.ly and Facebook Live being amongst some of the most popular.  However, Live streaming can also bring potential risks and can be used by offenders targeting children.  CEOP have released some really useful resources on the updated ThinkUKnow website to support colleagues in addressing Live Streaming.  The resources include a variety of topics across a range of ages with age-approriate supporting resources and factsheets for professionals.

 

 
 
 
 

Childline Portal – Removing an online image or video

Childline is working with the Internet Watch Foundation (IWF) to help young people who want to remove sexually explicit images of themselves from the internet. The Childline portal can be used by Young People to anonymously verify their identity using the Yoti app and submit their application to the IWF in 3 simple steps to have the image removed wherever it appears on the internet.

Further information and a link to the reporting facility is available via the News & Events section.

 




 
 
 
 

RSPH #StatusOfMind – Social Media and Young People's Mental Health

The Royal Society for Public Health (RSPH) have produced an insightful report focussing on the impact of Social Media on Young People's Mental Health and Wellbeing.  The report highlights a number of key points and calls to action, including useful information rating different Social Media platforms on their positive and negative aspects.

 

 
 
 
 

Safer Internet Day 2018 – Register your organisation's support

In 2017, over 1,600 schools and other organisations registered their support for Safer Internet Day.  Supporter registration is now open for Safer Internet Day 2018 – the sign-up process is quick, simple and free and provides a certificate for your organisation to display.

 

  

 
 
 
 

Public Health England – Rise Above for Schools

Public Health England (PHE) in conjunction with the PSHE Association have produced Rise Above for Schools - a set of flexible lesson plans to support teachers of 11-16 year olds in delivering PSHE classes.  The resources address 7 different themes including Bullying & Cyberbullying, Body Image, Online Stress & FOMO (Fear Of Missing Out) and Positive Relationships.

 

 

 

 
 
 
 

Online Safety Live in Lancashire 2018 - Online Bookings now Live

As in previous years, Local Safeguarding Children Board partners will once again be hosting the highly recommended Online Safety Live in Lancashire briefings as part of our Pan-Lancashire approach.  These 2-hour sessions are provided free-of-charge at various venues across the region during week commencing Monday 15th January 2018. 

Aimed at those members of the children's workforce with a safeguarding responsibility (e.g. Designated Safeguarding Leads), a choice of 4 sessions are on offer and are extremely popular with limited places available - to find out more and book your place, follow the links in the Dates & Events section below to the UK Safer Internet Centre online bookings system.

 

 

 

 
 
 
 

Digital Parenting - Issue 6 now available

The latest edition of the highly recommended Digital Parenting is now available - help to spread the online safety message and put a link to the resource on your website or in your newsletter.  Schools and other organisations working with families can order hardcopies FREE (including P&P) so why not order enough hardcopies for your Parents & Carers and make sure to have additional copies available in your visitor/reception areas.

Access the online version here:

https://www.vodafone.com/content/dam/vodafone-images/parents/assets-2017/VF_Digital_Parenting_final_LORES.pdf

Order copies for your organisation here: https://parentzone.org.uk/Digital-Parenting-Magazine-order-here

 

 
 
 
 

ZIPIT (updated) from Childline - Get flirty chat back on the right track

Zipit is a smartphone app from Childline to support young people being pressured to send naked or inappropriate images (often referred to as 'Sexting' or 'Nudes').  It has been recently updated and contains a gallery of pre-loaded images with witty responses and top tips to help stay in control of chat.  Zipit is freely available for Android and Apple smartphones and the images can also be used through other popular apps such as Whatsapp and Instagram.

 

 

 
 
 
 

NSPCC School Offer - Parental Online Safety Workshops

Related to the item below, our regional NSPCC colleagues are also pleased to be able to offer a limited number of school online safety workshops for Parents and Carers.  As with the Speak Out Stay Safe service below, these primary school-based sessions are offered free of charge and highlight both the Share Aware and highly-recommended Net Aware resources to support Parents and Carers to help children stay safe online.

If you are interested in taking up the NSPCC School Offer for your Parent/Carer community, contact the NSPCC Team via the area contacts highlighted below.

 

 

 

 
 
 
 

NSPCC – Speak Out, Stay Safe Sessions

Our colleagues in the regional NSPCC Schools Safeguarding Service have been delivering their enhanced Speak Out Stay Safe service to primary school pupils reaching over 100,000 children across the region.  The sessions have received hugely positive feedback and use the NSPCC mascot 'Buddy' to provide age-appropriate, child-friendly interactive assemblies and workshops to help children understand abuse in all its forms, how to protect themselves (including online) and know how to get help.

To find out more information about the Speak Out Stay Safe service, contact our NSPCC colleagues below:

 

 
 
 
 

Online Compass - Online Safety Self Review Tool

Similar to the excellent 360 Safe Self-Review Tool for Schools and Colleges, Online Compass is a highly recommended tool to support non-school colleagues in reviewing their organisation's Online Safety provision.  The tool is free to use and helps colleagues to benchmark their provision and provides recommendations for further development.

Access the Online Compass resource from South West Grid for Learning at: https://onlinecompass.org.uk/

 
 
 
 

LSCB – 7-Minute Briefing: Online Safety

Continuing the Online Safety theme and following on from the 7-Minute Briefing (7MB) on Sexting produced in June, this latest briefing focusses on the broader aspects of Online Safety.  The highly-popular 7MB series provides professionals with a snapshot of specific safeguarding areas which can be delivered as part of team briefings in a short, sharp update. 

You can find the 7MB on Online Safety along with others in the series in the 

Learning and Development

 section of the website.

 
 
 
 

Kelsi – Online Safety for Learners with SEND

As referred to in the News & Events section, for children with Special Educational Needs and Disabilities, the online world can provide some really positive benefits and opportunities.  However, research also tells us that children with SEND are more likely to experience online issues than their peers, particularly around such issues as online grooming and bullying.  Our colleagues at Kent County Council have produced some very useful and insightful guidance with practical advice and considerations covering a variety of areas including Online Safety messages, Education and Training, Acceptable Use and Engaging with Parents & Carers.

 

 
 
 
 

Childline (Survey) – Online Safety for children with SEND

Childline are looking at how they can adapt their resources and information about staying safe online to meet the requirements of children with Special Educational Needs and Disabilities (SEND).  They are conducting an online survey and would like to hear the views of professionals working with children with SEND about how best they can meet their needs, what new resources should include and the format they should take.  The survey

is completed online, is anonymous and takes around 10 minutes or less to complete.

 

 
 
 
 

Safer Internet Centre – Updated Appropriate Filtering & Monitoring Guidance

Our colleagues at the UK Safer Internet Centre have updated the highly recommended 'Appropriate Filtering' & 'Appropriate Monitoring' guiidance.  The guidance (as referred to in the DfE statutory guidance 'Keeping Children Safe in Education') sees a number of minor changes to the original version first published in 2016.

 

 
 
 
 

Safer Internet Day 2018 – Tue 6th February 2018: A date for the diary

The annual Safer Internet Day event has been confirmed for 2018 and will be held on Tuesday 6th February 2018.  The theme for the 2018 event will be 'Create, Connect & Share Respect'.  In 2017, Safer Internet Day saw its highest ever reach with 1,645 organisations and 42% of UK children and 23% of UK Parents. 

Schools and other organisations often take the opportunity to make Safer Internet Day into 'Safer Internet Week' with a range of different themed activities on each day plus training sessions for Staff, Parents and Governors.

Further information will be posted here as it becomes available including registration information and education packs. 

 

 
 
 
 

Google Interland – Be Internet Awesome

Google has developed a new education tool to help children safely explore the online world.  Designed in the USA for use with children in Grades 3-5, the resource will be of use to schools and other settings for use with KS2 pupils and their parents.  The web-based resource is freely available and is an interactive, online game set across four lands.  'Interland' encourages children to 'Be Internet Awesome' through a series of 5 key lessons: Be Internet Smart – Share with care: Be Internet Alert – Don't fall for fake: Be Internet Strong – Secure your secrets: Be Internet Kind – It's cool to be kind: Be Internet Brave – When in doubt, talk it out.

The resource is a useful and engaging tool for use with children both in the classroom and at home.  To view a YouTube clip of the resource, see: https://www.youtube.com/watch?v=KJj2U7XuHdo

 

 
 
 
 

CEOP  – Think U Know website updated

The highly regarded ThinkUKnow website from CEOP has undergone a significant update and re-design.  The site continues to provide excellent advice to support professionals addressing online child exploitation and abuse with improved search facilities.  In addition, the excellent clips and education resources continue to be available along with updated content useful to a variety of audiences. 

 

 
 
 
 

DfE – Preventing and tackling bullying

The Department for Education has released an updated version of 'Preventing and tackling bullying' which outlines the government's approach to bullying and contains advice for Headteachers, Staff and Governing Bodies.  The advice identifies legal obligations, the powers schools have to address bullying and the principles which support the most effective anti-bullying strategies. The advice includes a specific section on cyberbullying plus a number of FAQs and resources to support school colleagues.

 

 
 
 
 

SWGfL 360 Degree Safe – new and improved for 2017

SWGfL 360 Degree Safe – new and improved for 2017

The highly-recommended, award-winning 360o Safe self-review tool has received a major upgrade by colleagues at the South West Grid for Learning (SWGfL).  The improvements have made it a more secure and reliable system, making it even easier for schools to manage their online safety provision.  The tool, in use by over 10,000 schools across the country, is free to use and supports schools with developing Online Safety policy and practice, identifying strengths and weaknesses in provision with recommendations for progression across a variety of areas.

Find out more about 360o Safe and the new improvements at:  https://360safe.org.uk

 

 
 
 
 

Sexting – LSCB Process guidance for Schools & Colleges

The above Safeguarding resource has been developed in line with the national UKCCIS recommended guidance (see UKCCIS Supporting Resource below).  The resource outlines the recommended process Schools and Colleges should follow when dealing with instances of Sexting and is the recommended approach agreed by Lancashire LSCB, Blackburn with Darwen LSCB and Lancashire Constabulary.  The resource seeks to re-iterate existing processes with the addition of a number of recommended supporting resources and underpins recommendations by both UKCCIS and the National Police Chiefs' Council (NPCC) highlighting instances that may be dealt with locally by establishments plus those criteria which, if met, require further escalation to the Police.  The A3-sized resource can be included as an Appendix in both the School Online Safety and Child Protection Policies. 

In addition, a 7-Minute Briefing on Sexting from the LSCB has also been published and can be found in the Learning & Development section of the website.

Download the resource from the link below or by clicking the icon on the left.

 

 
 
 
 

360 Safe – Policy & Practice Assessment Report 2016

The South West Grid for Learning (SWGfL) have released their Sixth annual assessment of School self-review data from their excellent 360 Degree Safe tool. The report highlights a number of strengths (incl. Filtering, Policies, Images/Videos & AUPs) and weaknesses (incl. Governor training, Community engagement, Staff training, Data protection and Impact evaluation).  The report provides a useful national picture for Schools and Colleges to consider against their own provision with some useful statistics broken down into more detail.

Find out more about the assessment from the 360 Degree Safe site at:

 

 
 
 
 

Childnet – Film Competition 2017

Childnet has launched its 8thannual film competition.  The competition is open to young people aged 7-18 to create a short film to educate their peers about staying safe online.  UK schools and youth organisations can enter the competition to showcase positive and inspiring use of the internet with a theme of: 'Be the change – it starts with us' (Primary) and 'Be the change – We're online for good' (Secondary).

The closing date for entries is 5pm on Monday 12th June 2017 and you can find out more about the competition and how your young people can get involved at:

 
 
 
 

LSCB Online Safety Governance Checklist Guidance

Further to requests from Governor colleagues, Lancashire Safeguarding Children Board are pleased to announce the release of a new Online Safety Governance Checklist tool.  The tool has been developed in collaboration with Governor colleagues across the region and is intended to support Governors and School Leadership Teams in addressing Online Safety provision and supporting those responsibilities identified in the DfE Keeping Children Safe in Education 2016 statutory guidance.  The checklist recommendations can be used in conjunction with the UKCCIS Governor Guidance (Questions from the Governing Board) resource below.

Download the resource from the link below or by clicking the icon on the left.

 

 
 
 
 

UKCCIS Governor Guidance 

The UK Council for Child Internet Safety (UKCCIS) have released guidance for Governing bodies when addressing Online Safety provision in Schools and Colleges.  The guidance is in the form of 5 overarching questions, identifying why the questions is asked, what to look for and what is good or outstanding practice. 

Access the guidance via the icon on the left.

 

 
 
 
 

Ofcom: Online Content Worksheet for 8-11 year olds

Ofcom, the UK's Communications Regulator, have produced a useful worksheet resource to link in with Safer Internet Day 2017.  The worksheet builds upon their 'Children and Parents: Media Use and Attitudes' research and helps to encourage children to consider their own online activity in comparison.  The resource is designed to be used in school or at home with parents to prompt discussions about online activity.

You can access the resource via the Ofcom website at:

https://www.ofcom.org.uk/__data/assets/pdf_file/0026/97226/Childrens-online-worksheet-2016-17.pdf

 

 

 
 
 

 

Safer Internet Day 2017 – Education Packs now available !

Safer Internet Day is almost upon us and is held each year on the 2nd day of the 2nd week of the 2nd month.  In 2017, this will be on Tuesday 7th February with the theme 'Be the change: Unite for a better internet'.  

Schools and organisations around the UK (and wider) use the day as an opportunity to raise awareness of online safety issues and run events and activities. Our colleagues at the UK Safer Internet Centre have created some excellent Education Packs and TV resources for 5-7s, 7-11s, 11-14s, 14-18s and Parents and Carers.  Find out more about the Education Packs and download the resources via the link below. 

Across Lancashire, many schools regularly use the opportunity to make it Safer Internet WEEK, addressing a different online safety-related topic on each day culminating in a review assembly at the end of the week.

Find out more, get involved and download the Education Packs and associated resources at:

www.saferinternet.org.uk/safer-internet-day/2017/education-packs-updated

#SID2017

 

 

 
 
 
 

Online Reputation Management: Useful guidance for Schools and Colleges 

As increasing numbers of schools, colleges and other organisations embrace the benefits of the internet and social media for engagement opportunities, it is useful to consider what your online presence looks like.  Colleagues at the UK Safer Internet Centre and the London Grid for Learning have jointly produced some practical guidance containing practical steps for maintaining the school's online reputation across social media sites including Facebook, Twitter and LinkedIn.The guidance also suggests what to do if you find negative content about your school, how to manage what has already been said and how to ensure that future content is more positive. It also covers what to do if someone has created a fake profile of the school on a social media site.  You can access the guidance at:

https://www.lgfl.net/downloads/online-safety/LGfL-OS-Advice-Online-Reputation-Managment-for-Schools.pdf

 

 
 
 
 

CEOP: Play, Like, Share - TUK Resource for 8-10 y/o 

A brand new three-episode animated series from CEOP through their excellent ThinkUKnow programme.  It aims to help 8-10 year olds learn how to stay safe from sexual abuse, exploitation and other risks they may encounter online.  The films are designed to be viewed across at least three learning sessions and are based on plans in the accompanying resource pack which also contains two alternative sets of session plans to enable teachers to tailor content.  The resource pack contains guidance, photocopiable workbooks and engagement materials plus further extension sessions designed to be delivered to particularly risk-taking or vulnerable children.  Find the resource via the Teachers section of the TUK site by clicking on the icon on the left or through the link below.

 

 
 
 
 

NEW: LSCB Making Sense of...Keeping Children Safe in Education (KCSIE) 2016

Guidance developed for Schools and Colleges in relation to the Online Safeguarding aspects of KCSIE 2016.

KCSIE places a significant emphasis around the online aspects of Safeguarding provision including a recurrent emphasis on Governor/Proprietor responsibilities - this guidance highlights Online Safeguarding extracts from KCSIE, recommmendations for progression and recommended resources to support schools in meeting the requirements of the statutory guidance.

Download the resource from the link below or by clicking the icon on the left.

 

 
 
 
 

NEW: Online Safety Live in Lancashire 2017 

Together with colleagues at the UK Safer Internet Centre, we will be hosting our 5th Annual Online Safety Live Sessions w/c Mon 16th January 2017 (previously known as eSafety Live). As part of our regional Pan-Lancashire approach, these short, sharp 2-hour sessions are held on successive days, free to attend and are exclusively aimed at Schools, Designated Safeguarding Leads and colleagues across the Children's Workforce who have a responsibility for Online Safety. 

To book your place on a session, see the links in the Dates & Events section below.

 

 

 

 
 
 
 

CEOP Think U Know Advice

Risk Area: Various

CEOP have released a range of useful guidance for Young People around a range of topics including Mobile Money, Online Content, Staying Secure and Gaming.  The guidance provides useful practical advice with a variety of media clips and articles and can be found at:

 

 

 
 
 

Childnet - Crossing the Line: the PSHE Toolkit

Risk Area: Various

A highly recommended toolkit resource to use with students aged 11-14 containing films, lesson plans, guidance and worksheets to explore and address online issues such as Sexting, Self-esteem, peer pressure and cyberbullying.

 

 

 

 
 
 
 

UKSIC - Professionals Online Safety Helpline (POSH)

Risk Area: Various

The UK Safer Internet Centre (UKSIC) provide a highly recommended helpline facility for professionals working with children and young people.  The Helpline work directly with a number of industry partners and can help to advise and support colleagues resolving issues through signposting and mediation.  The helpline is available from 10am - 4pm (Mon - Fri) and can be contacted by phone (0844 381 4772) or via e-mail (helpline@saferinternet.org.uk).  You can find out more about the helpline via the link below:

 

 

 

 
 
 

Alright Charlie - the Blast! Project

Risk Area: OCSE

An excellent Y5/Y6 resource for Primary schools from the Blast! Project.  The resource includes a short film clip (including a signing/subtitles version) with supporting worksheets and guidance for teachers and professionals.

 

 

 

 
 
 
 

360 Safe Award-winning Self Review Tool

Excellent Self-Review resource for Schools and Colleges to comprehensively self-assess online safety provision.

Highly Recommended

 

 
 
 
 

Childnet Trust Me

Risk Area: Radicalisation/Extremism

Very useful classroom resource for both Primary and Secondary colleagues to support addressing extreme content through developing Digital Literacy.

Highly Recommended

 

 

 

 

 
 
 
 

UKSIC - Responding to and Managing Sexting Incidents

Risk Area: Sexting

Very useful summary advice from the UK Safer Internet Centre designed to support schools in responding to and managing Sexting incidents.

Highly Recommended

 

 

 

 

 
 
 
 

UKCCIS - Sexting in Schools

Risk Area: Sexting

Useful guidance from the UK Council for Child Internet Safety, providing advice on responding to Sexting incidents for Schools and Colleges.

 

 

 

 

 
 
 
 

Digital Literacy.org

Risk Area: Various

Invaluable resource from SWGfL & Common Sense Media providing a large range of materials addressing multiple aspects of Online Safety topics through the curriculum.

Highly Recommended

 

 

 
 
 
 

P4S (preventforschools.org)

Risk Area: Radicalisation/Extremism

Extremely popular Lancashire resource to support schools in addressing the requirements of the Prevent Duty with practical classroom resources and useful guidance.

Highly Recommended

 

 

 
 
 
 

 

SWGfL Template Policies

Excellent high quality resource from SWGfL colleagues providing a wide range of template policies that can be adapted to suit local school requirements.

Highly Recommended

 

 

 
 
 
 

UKSIC Filtering & Monitoring Guidance

As referred to in the DfE Keeping Children Safe in Education 2016 statutory guidance, the UK Safer Internet Centre (UKSIC) have compiled two useful guidance sheets highlighting appropriate filtering and monitoring.

 

 
 
 

Lancashire Safeguarding Children Board - Parent/Carer School Bulletin

Popular LSCB bulletin for use by schools to support parental engagement with recommended useful tips and guidance. 

 

 

 
 
 

Digital Parenting - Issue 5

Risk Area: Various

The Parent Zone in association with Vodafone have released the latest version of the highly recommended Digital Parenting magazine.  The resource is free to access online and hardcopies can be ordered free by Schools. 

Highly Recommended 

 

 

 

 
 
 
 
 
 
 
 
 

The section below contains details of dates and events for diaries with a brief description and support links for further information.
Events are listed in chronological order with the soonest at the top so make sure to scroll down for details of future events.
 

 

Online Safety Live in Lancashire 2018 - w/c 15th January 2018

Local Safeguarding Children Board partners will once again be hosting the highly recommended Online Safety Live in Lancashire briefings as part of our Pan-Lancashire approach.  The 2-hour sessions are provided free-of-charge and are extremely popular with limited places available - to find out more and book your place, follow the links below to the UK Safer Internet Centre online bookings system.

> Monday 15th January 2018 (afternoon) @ The Solaris Centre, Blackpool (1430 – 1630)

> Tuesday 16th January 2018 (morning) @ The Hallmark Hotel, Leyland (0930 – 1200) - Limited availability

> Tuesday 16th January 2018 (afternoon) @ The Hallmark Hotel, Leyland (1400 – 1630)

> Wednesday 17th January 2018 (morning) @ Westholme School, Blackburn (0930 – 1130)

Note: The sessions are immensely popular and access to the resources discussed is provided at the end of the sessions.  If you are unable to book on the session of your choice, other sessions may have places available

 

 

 

 
 

Further Information and Support

 

 
 

Further information and support around Online Safeguarding including training queries, general advice and local (non-emergency) queries can be found through the Pan-Lancashire LSCB contacts listed below:

 

 

Lancashire:

Graham Lowe

Lancashire LSCB/LSAB Online Safeguarding Advisor

 

 

 

Blackpool:

Paul Turner

Blackpool School Safeguarding Advisor

 

 

 

Blackburn with Darwen:

Dawn Walmsley

BwD Safeguarding Development Manager

 

 

 

 

 
You may also be interested in: